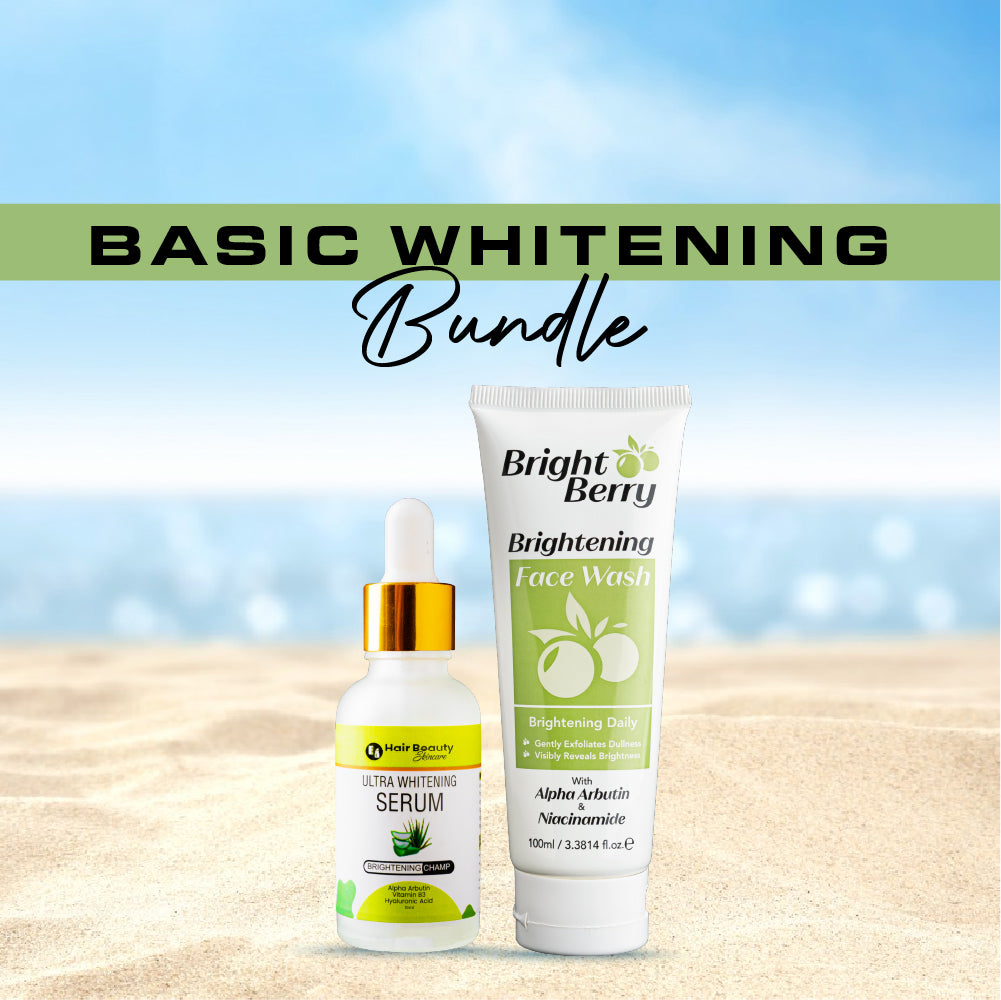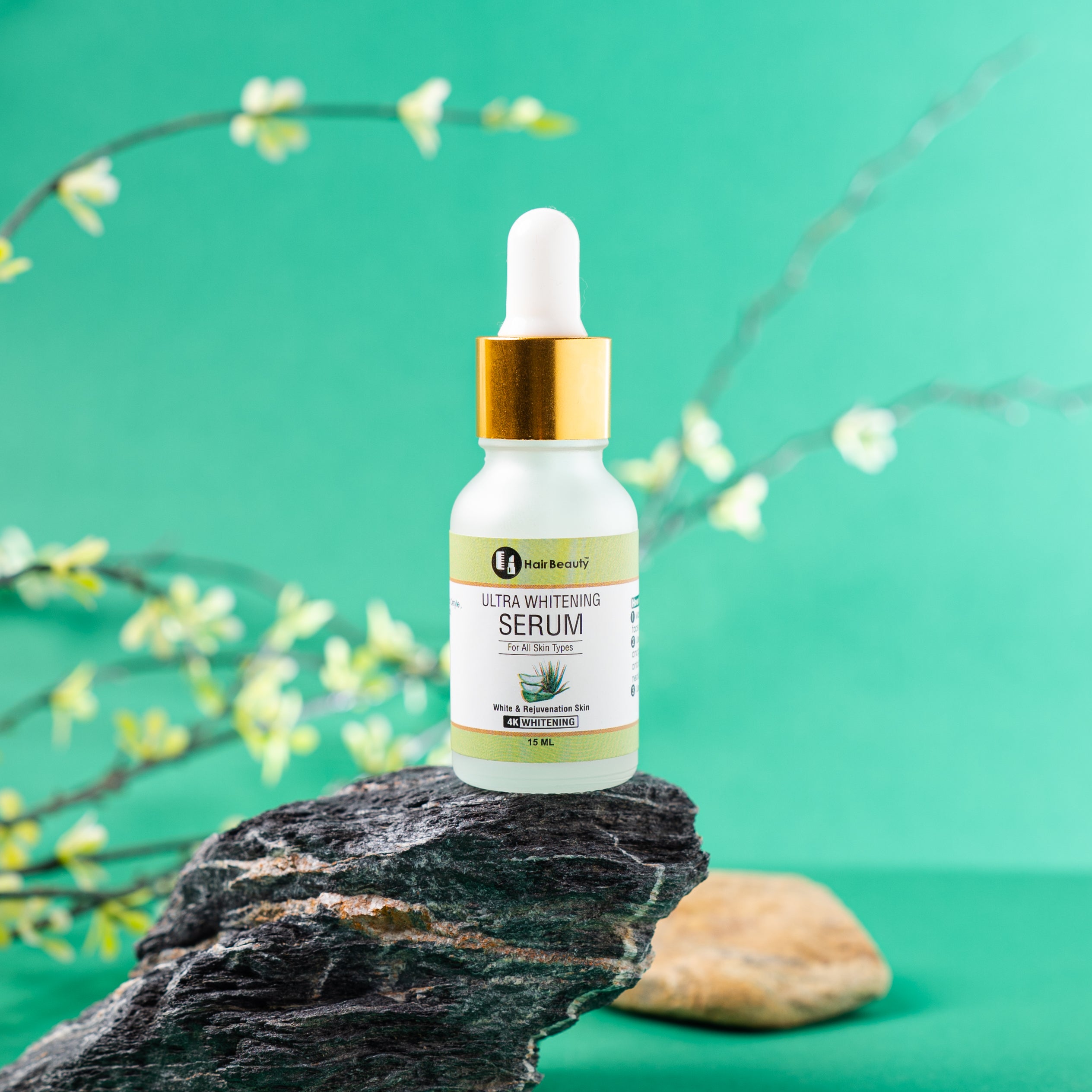 Basic Whitening\Brightening Bundle
Our Basic Whitening\Brightening Bundle helps you get a brighter and even complexion fast, without any harm.
Our basic whitening bundle is a must-have for your daily skincare routine. Comprising Ultra Whitening Serum and Bright Berry Brightening Face Wash, our basic whitening bundle is free of harmful chemicals such as sulphate and parabens. Now get bright and glowing skin with 100% natural products!
99% Saw Soft & Hydrated Skin
97% Saw Brighter & Even Skin Tone
95% Saw Reduced Dark Spots & Scars
93% Saw Reduced Hyperpigmentation
💧When TO Apply:
🌞Day & 🌚Night!
✍Suitable For: All Skin Types!
🛒What's Inside This Bundle:
Ultra Whitening Serum 15ml + Bright Berry Brightening Facewash 100ml
⚡️Brightens Skin Tone
⚡️Remove Dark Spots & Scars
⚡️Reduces Pigmentation & Melasma
⚡️Improves Uneven Skin Tone
⚡️Fades Acne Scars
⚡️Reverse the signs of aging
⚡️Treats skin discolouration
⚡️Removes Makeup & Impurities
⚡️Refreshes & Hydrates skin
⚡️Suitable for all skin types
⚡️Equally suitable for men and women
Bright Berry Brightening Face Wash:
Take a pea-sized amount of Bright Berry Brightening Face Wash on your palms.
Apply on the face and massage.
Rinse thoroughly to remove makeup and impurities from the face.
Use twice a day for the best results.

Ultra Whitening Serum:
Dry your face after cleansing using Bright Berry Brightening Face Wash.
Squeeze the head of the dropper gently to absorb a small amount of Ultra Whitening Serum, and Pat the area to help absorb the Ultra Whitening Serum.
Depending on skin sensitivity, you can use Ultra Whitening Serum once or twice a day.
SAFE INGREDIENTS:

Unlike other skin care brands, we refuse to use questionable ingredients like: Parabens, Sulfates, Formaldehyde and many other potentially harmful ingredients.