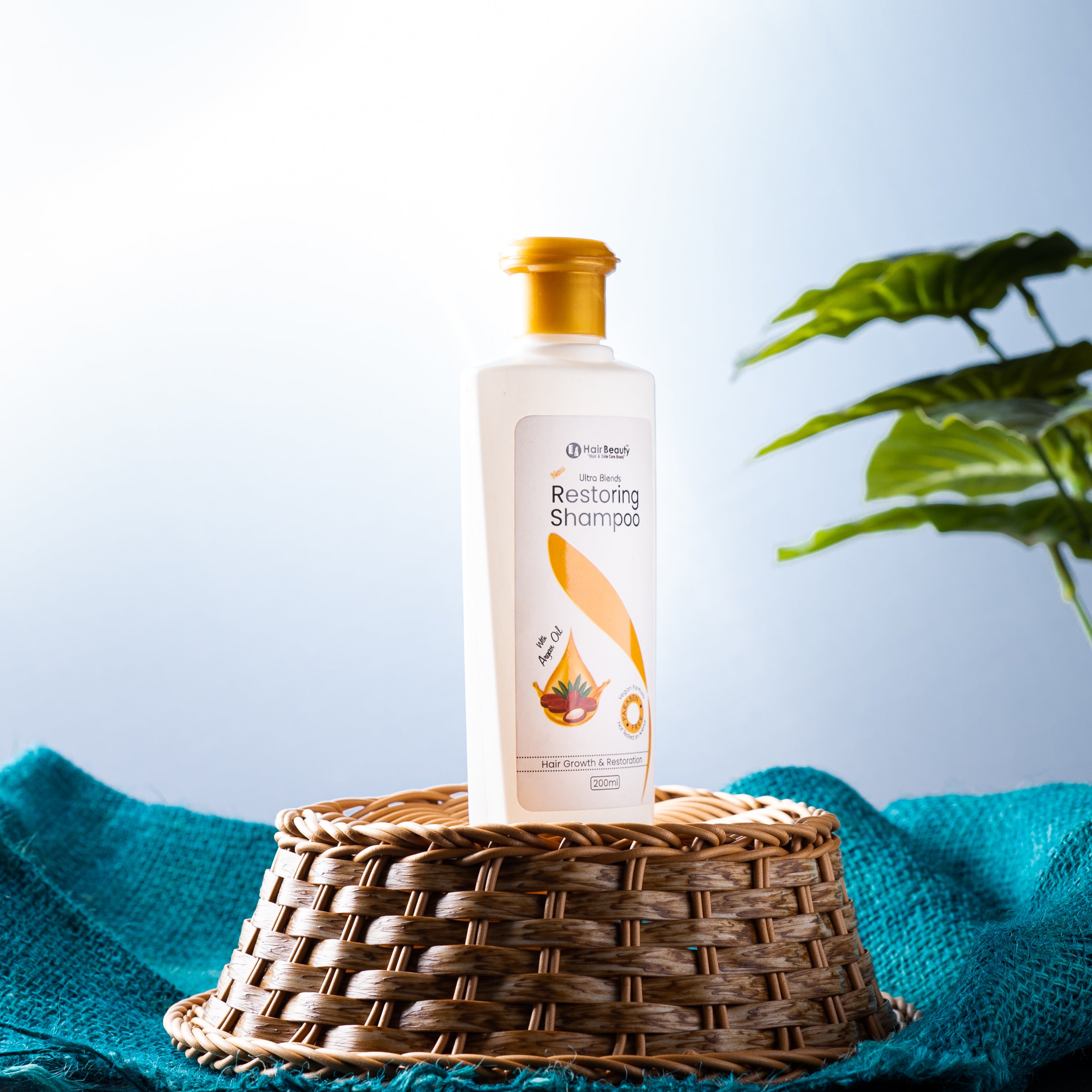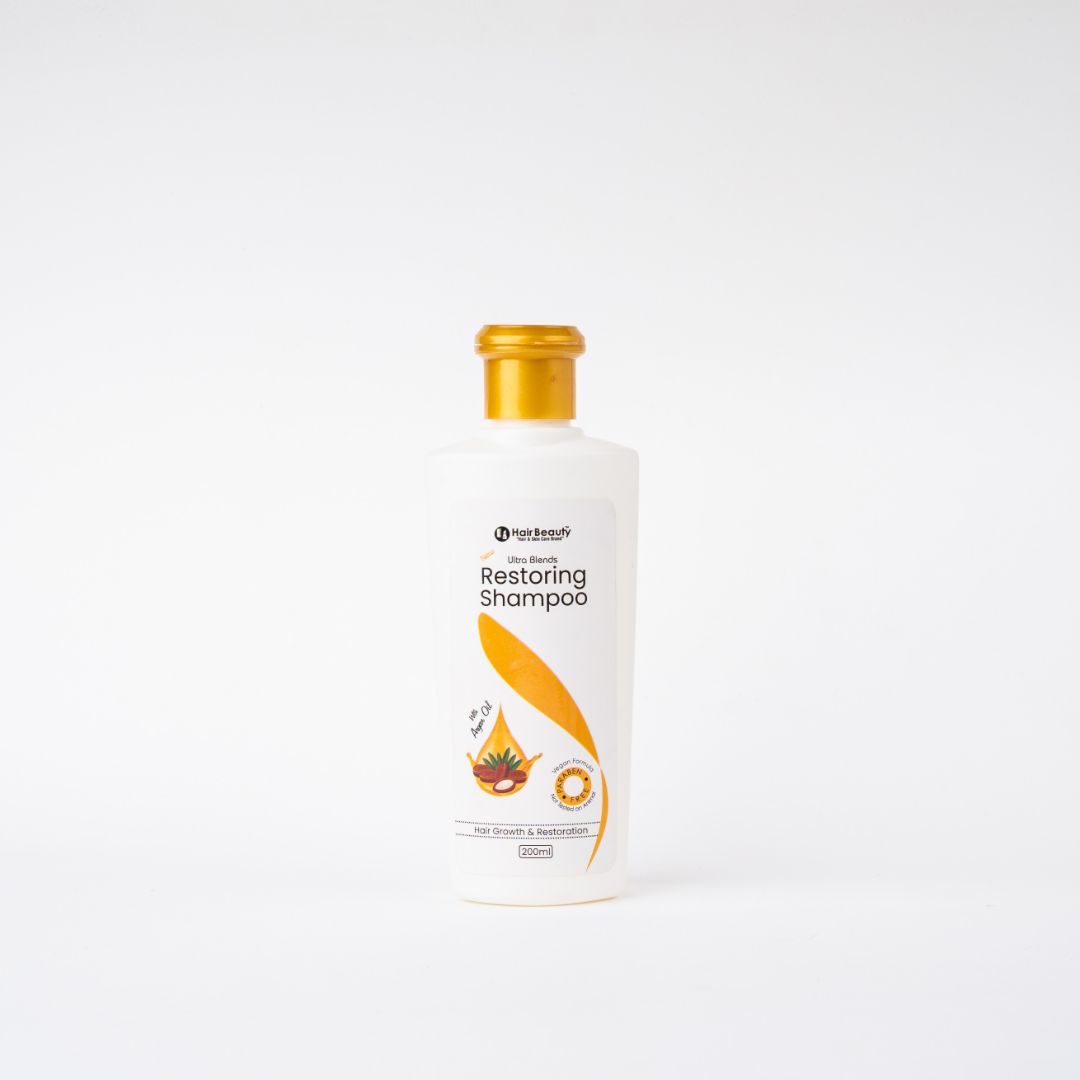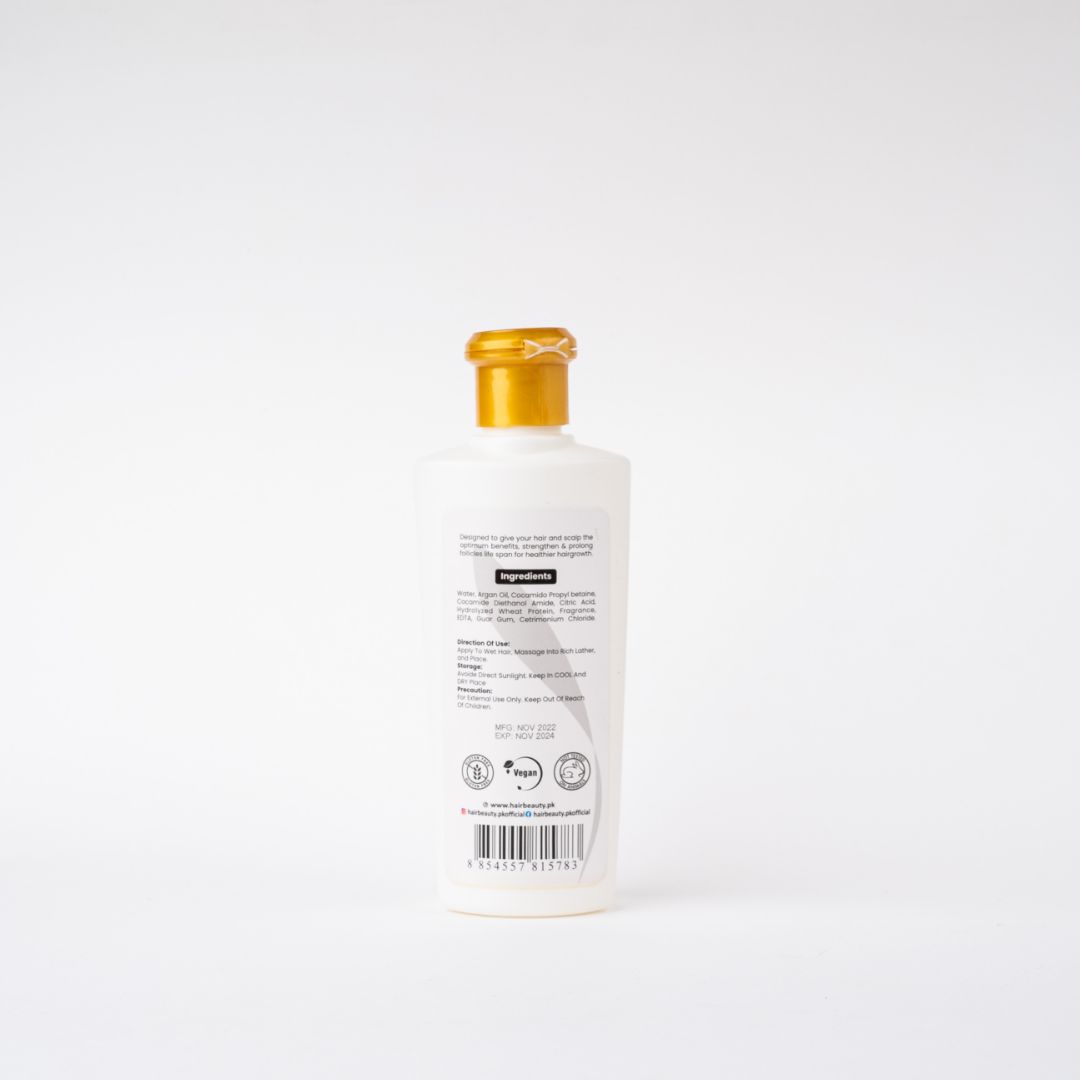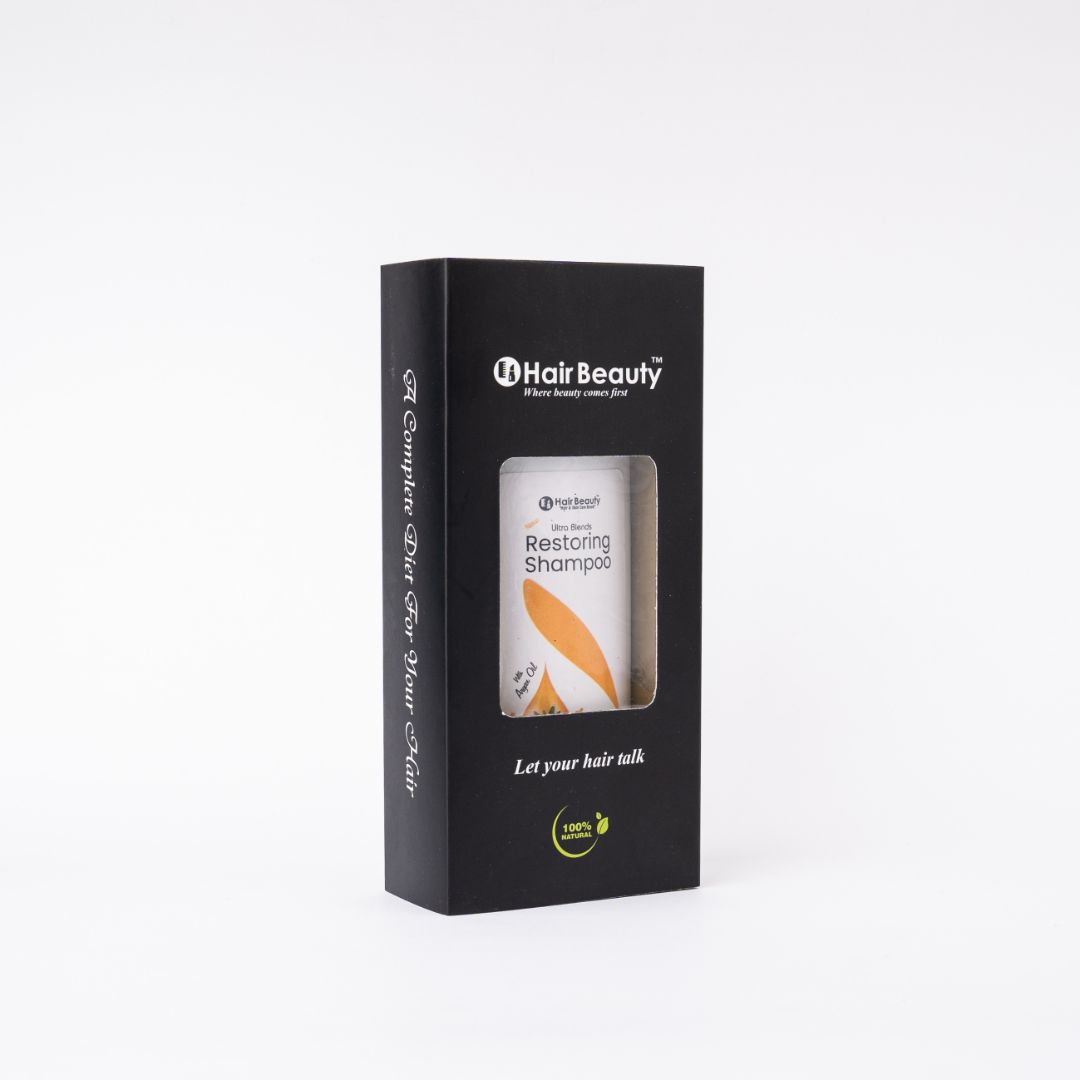 Ultra Blends Restoring Shampoo
Finally: a shampoo formulated to meet the unique needs of fine, thinning, or damaged hair! This shampoo for hair loss in women men gently cleanses while reconstructing each hair strand to prevent breakage.

Plus, we created our restoring & hair fall shampoo with natural, pure ingredients that improve your hair's health with each use. Hair Growth & Restoring Shampoo nourishes, soothes, and moisturizes the scalp for optimal hair growth conditions. Hair looks noticeably healthier in as little as 21 days.
First Hair Restoring Shampoo
With leading ingredients to make the perfect plant-based formula, Ulrta Blends Restoring Shampoo is the first hair-restoring shampoo, clinically proven and tested to reduce hair thinning by promoting hair strength and thickness with increased volume and reducing breakage.
BIOTIN SHAMPOO: Ultra Blends Restoring Shampoo contains Biotin as well as Hydrolyzed keratin, Sesame seed extract and several other nutrient rich botanicals.

hair growth treatment: for women and men naturally promotes hair by blocking dht a primary cause thin weak removing this premium biotin blocker shampoo help to grow will give you shiny thicker denser is perfect sensitive scalp

anti-hair loss solution: signs of include excess fall thinning strands. fight with enriched ultra blends restoring.

FOR FULLER AND THICKER HAIR: Get hair full of volume and shine when you use this combination Ultra Blends Restoring Shampoo for men and women.
hair types: this regrowth treatment is full of essential vitamins for growth and a safe daily thickener to thicken color treated curly dry highlighted bleached oily brittle or frizzy.
Promotes hair growth
Makes your hair silky and thick
Controls hair fall hair damage
Makes your hair shiny
Makes your hair soft bouncy
Helps control frizz
A better conditioner for your hair
Paraben-,silicone-sulphate free
Safe for color-treated hair